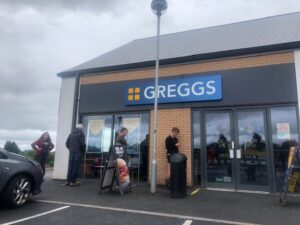 It is great to see businesses starting to return to the park and re-opening for business. One of the favourite places for staff working on the park, Greggs, reopened this morning. Breakfast rolls and coffees being carried back to offices and cars, was a welcome sight that things are returning to normal.
Of course, social distancing measures are in place and everyone was adhering to them implacably.
We look forward to welcoming back more businesses in the coming future.