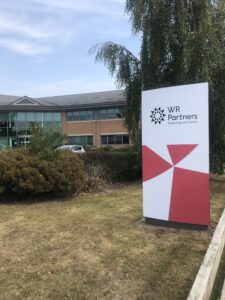 Last week, Whittingham Riddell, excitedly unveiled that they have been through a full rebranding process. The news came complete with a new brand name and stunning new visual identity, which reflects the continued commitment to both their clients and employees.
Moving forward, Whittingham Riddell will be known by WR Partners. The new name was chosen as a natural evolution of "Whittingham Riddell", honouring the rich history, whilst recognising strong relationships with clients and staff.
The new brand is all about their long term relationships and care for those in contact with it. This is represented in not only their new logo but in their new strapline. Protecting your future. The strapline aims to conjure up associations with safeguarding, building and planning.
They also recently launched their brand new website, www.wrpartners.co.uk, where you can fully experience the new brand and improved customer journey for yourself.
These are exciting times for everyone involved with WR Partners. From clients to employees and key business partners.