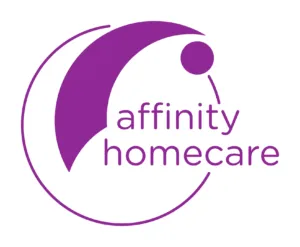 At Affinity Homecare Shrewsbury we believe "There's no place like home".
Looking after loved ones at home with care and compassion is at the centre of everything we do. As we grow older, home becomes even more important, a sanctuary of security and safety and a place of precious memories and therefore we offer the means to maintain as much of your independence as possible.
Our carers are carefully selected and we specialise in non-medical care and the support of vulnerable adults in their own homes, ensuring freedom to stay at home where happiness and comfort prevails.
Our specialist care service gives genuine choice and flexibility. Affinity Homecare's dedicated staff will bring a professional approach to the provision of quality care to all our clients. As a team of care professionals, we are ideally placed to provide a care package that will allow our clients to remain in their own homes for as long as possible.
Affinity Homecare ensures complete flexibility to all clients by operating 24 hours per day, 7 days a week, 365 days of the year, which is available across a range of times, from 30 minute calls to full time live in care, including temporary respite cover.
Our Values
We are committed to the needs of our clients and they are at the heart of everything we do.
We will strive for excellence every time and to deliver care that exceeds the expectations of those using our services. We hope to build reliability, confidence and trust through honesty and integrity to ensure healthy long-term alliances.
We are honest and transparent. We like to work in partnership with all our service users.
We pride ourselves on providing a safe and quality service.
We are bound by CQC standards and so we maintain robust governance and reporting systems to monitor our performance. Quality, safety and privacy and our priorities.
We value our staff. We seek to provide a professional, safe, and enjoyable work environment that supports job enthusiasm, positive relationships, and effective teamwork. We work to provide clear communication of direction and goals and to motivate our team to achieve these goals.  We seek to inspire loyalty to our company by treating all our employees with respect, recognition, and understanding.
We insist upon professionalism in our work, our actions, our appearance and our communications.
Affinity Homecare Shrewsbury Ltd, is located in Global House on the Shrewsbury Business Park.
If any of our Shrewsbury Business Park partners would like to discuss care requirements for their loved ones, please get in touch with us 01743 367 000 or visit our website: www.affinityhomecareshrewsbury.co.uk.