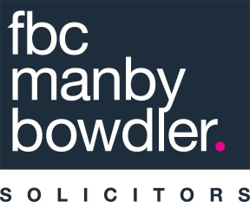 Agri-specialist Megan awarded fellowship following tough challenge
A Shropshire solicitor working with the county's top ranked legal team for the farming sector has been awarded the status of fellow of the Agricultural Law Association, an accolade often regarded as the industry's highest in the sector.
Megan Price, a member of the specialist agriculture and rural services team at FBC Manby Bowdler, based in the firms Shrewsbury office, achieved ALA Fellow status after tough exams requiring extensive knowledge on all aspects of agri-law, from tenancies, land law and estate planning to tax, the Common Agricultural Policy and the implications of Brexit.
She said: "Agricultural law is fascinating and covers a huge range of scenarios, especially in a very rural county like Shropshire.
I love working with the farmers, businesses and families that I come into contact with on a daily basis, and it's great to be able to put the higher level of knowledge the fellowship has given me into practice.
"The ALA process is a real challenge so I'm very proud that I can now call myself a fellow of the association."
Megan specialises in land and rural property law. She has experience in land sale, purchase, secured lending, leases, easements, covenants, first registrations of title and other matters relating to agriculture and the countryside.
Neil Lloyd, managing director of FBC Manby Bowdler, said: "We always encourage our staff to be the best they can be, and Megan has certainly achieved that! Very few people are awarded the ALA Fellowship each year so we are delighted for her.
"Our agricultural team is regularly in first place in Shrewsbury on independent review site, Review Solicitors, and we're also recognised as being top ranked in the Legal 500 directory. "Megan's achievement reaffirms to the agricultural community that the highest standard of legal advice is available on their own doorstep. Huge congratulations to Megan."
Originally from Wrexham, Megan graduated from Aberystwyth University with a first class honours degree in law with mathematics before completing the Legal Practice Course at BBP University in Manchester. She joined FBC Manby Bowdler as a paralegal in September 2017 and qualified as a solicitor in September 2020.